Thriving Northwest Colorado Dashboard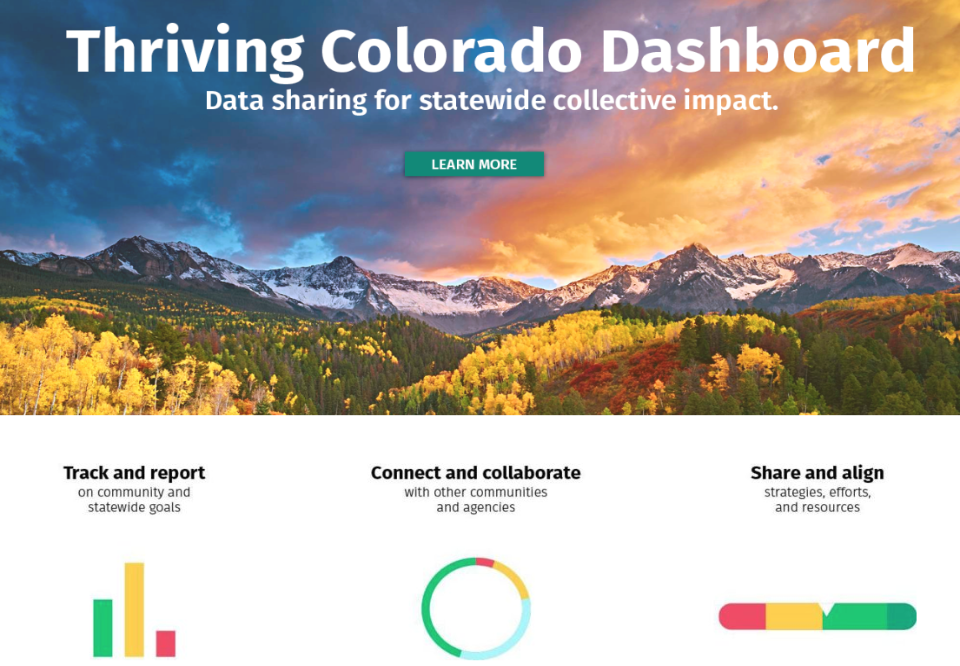 Quality data and utilization is a foundational element to successful community and clinical linkages.  Using the Thriving Colorado data repository, we aim to capture data related to our goals and the population profile for our 5 county region.  Our data will be accessible by all, show changes in data over time and be available for decisions to improve our region's health outcomes. 
Building on Northern Colorado Health Alliance's THRIVING COLORADO DASHBOARD, The Health Partnership began planning for a regional dashboard in Fall 2018.This project is supported by advisors from across our region. Once our dashboard is complete, we will be able to track progress on community goals, support collective impact efforts, and share resources to align strategies. 
There are two important components to our dashboard: Strategy Maps and Scorecards.
As of January 1, 2019, the advisory team has chosen 7 goal areas, and is working on building a region-wide strategy map for each of these areas:
1. Behavioral Health
2. Health Equity
3. Healthy Lifestyles
4. Economic Environments
5. Social Wellness
6. Safety & Environmental Health
7. Youth & Families